IMPORTANT: there are significant changes to eligibility rules for 2024, please consult the Rules & Conditions carefully.
Rules & Conditions
Emmanuel Fonoti-Fuimaono Wins 2023 Marianne Mathy Scholarship
On Thursday 31 August at the Concourse Concert Hall, Chatswood, five classical and opera singers battled it out for a suite of generous prizes & opportunities in the 2023 IFAC Handa Australian Singing Competition in the presence of His Excellency General the Honourable David Hurley AC DSC (Retd) Governor-General of the Commonwealth of Australia, Her Excellency Mrs Linda Hurley, the Honourable Tony Abbott AC, and other esteemed dignitaries. The Winner was Emmanuel Fonoti-Fuimaono, a 25-year-old tenor from New Zealand.
2023 ASC Finals Performances now on our YouTube
The 2023 ASC Finals full concert, and individual performances are now published on our YouTube channel. Relive the magic!
Visit the IFAC Handa Australian Singing Competition YouTube page to see all the performances. Our videos have been viewed over 1.75 million times, it is a great catalogue of significant repertoire and celebrated performers.
The 2024 ASC Finals will be presented on 19 September
The 2024 IFAC Handa Australian Singing Competition Finals Concert will be presented on 19 September at the Concert Hall at The Concourse in Chatswood.
Congrats to the 2023 ASC Finalists!
Following the performances at the ASC Semi-Finals Concert, National Adjudicator Patrick Togher, supported by his fellow Semi-Finals Adjudicators (Prof. Deborah Cheetham-Fraillon AO, Nicole Dorigo, Amelia Farrugia, and Paul Fitzsimon) named the 2023 ASC Finalists: soprano Michaela Cadwgan (NZ), mezzo Cassandra Doyle (NSW), tenor Emmanuel Fonoti-Fuimmaono (NZ), mezzo Ellena Hicks (NSW), and soprano Yvette Keong (NSW).
Sponsor a Prize at the 2024 Australian Singing Competition!
Few experiences are more gratifying than assisting talented artists achieve their goals, or recognising the career achievements of elite members of our music fraternity. MOST® has contributed millions of dollars in awards, scholarships, grants, prizes, tuition, travel and mentoring programmes. Not surprisingly these activities require significant resources, both financial and non-financial. All packages are tax deductible.
Contact us to learn more: 02 9231 4293
The IFAC Handa Australian Singing Competition is one of the richest in terms of financial and career opportunities available to recipients.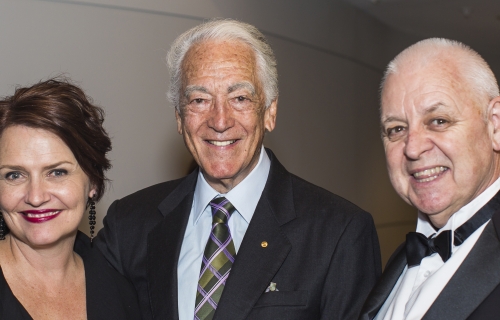 "I wholeheartedly support the Australian Singing Competition, a wonderful launching pad for young classical singers." -Richard Bonynge AC AO CBE