In case you missed the Finals Concert...
The ASC Finals Concert broadcast is currently up on the ABC Classic website!
The ABC Classic 'The Opera Show' presenter is Mairi Nicolson.


Recorded live in concert by ABC Classic at The Concourse, Chatswood (Sydney), on 1 October 2022. Engineers Joshua Craig and Andrew Edgson. Producer André Shrimski.

Jeremy Boulton Wins 2022 Marianne Mathy Scholarship
On Saturday 1 October at the Concourse Concert Hall, Chatswood, five classical and opera singers battled it out for a suite of generous prizes & opportunities in the 40th-birthday presentation of IFAC Handa Australian Singing Competition in the presence of His Excellency General the Honourable David Hurley AC DSC (Retd) Governor-General of the Commonwealth of Australia and Her Excellency Mrs Linda Hurley. The Winner was Jeremy Boulton, a 23-year-old baritone from New South Wales.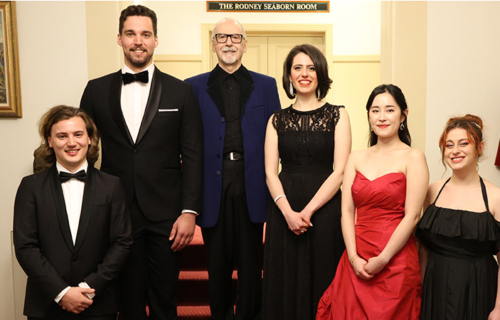 Congrats to the 2022 ASC Finalists!
Following the performances at the ASC Semi-Finals Concert, National Adjudicator Graham Pushee, supported by his fellow Semi-Finals Adjudicators (Cheryl Barker AO, Brian Castles-Onion AM, Michael Halliwell, and Nöemi Terracini-Nadelmann) named the 2022 ASC Finalists: mezzo Kristin Astouroghlian (VIC), bass Jake Bigwood (WA), baritone Jeremy Boulton (NSW), soprano Billie Tumarkin (VIC), and soprano Younji Yi (NSW).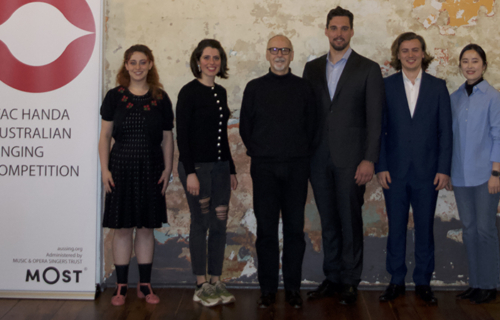 The 2022 ASC MasterClass
This exciting event featured the five finalists in the IFAC Handa Australian Singing Competition working with this year's National Adjudicator, Graham Pushee, and specialist language coach, Nicole Dorigo.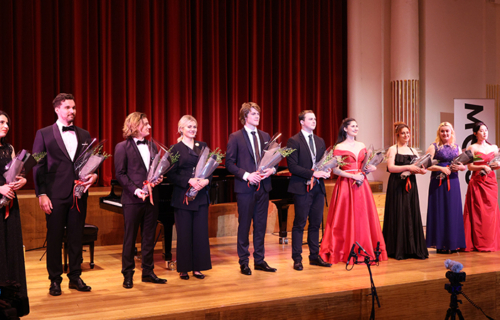 The 2022 ASC Semi-Finals
Thank you to everyone who joined us on 28 August at The Independent Theatre for the IFAC Handa Australian Singing Competition Semi-Finals Concert! The concert was very well-attended and the audience were delighted by the repertoire.
'The Legacy of Madame Marianne Mathy' Trailer
'The Legacy of Madame Marianne Mathy' documentary tells the story of an amazing coloratura soprano opera singer and distinguished teacher of opera and classical singing. Having escaped Germany and migrated to Australia at the outbreak of WWII, Mathy's teaching propelled a whole generation of Australian singers to stardom. 'The Legacy of Madame Marianne Mathy' had its premiere at the 2022 Jewish International Film Festival.
Sponsor a Prize at the 2023 Australian Singing Competition!
Few experiences are more gratifying than assisting talented artists achieve their goals, or recognising the career achievements of elite members of our music fraternity. MOST® has contributed millions of dollars in awards, scholarships, grants, prizes, tuition, travel and mentoring programmes. Not surprisingly these activities require significant resources, both financial and non-financial. All packages are tax deductible.
Contact us to learn more: 02 9231 4293
The IFAC Handa Australian Singing Competition is one of the richest in terms of financial and career opportunities available to recipients.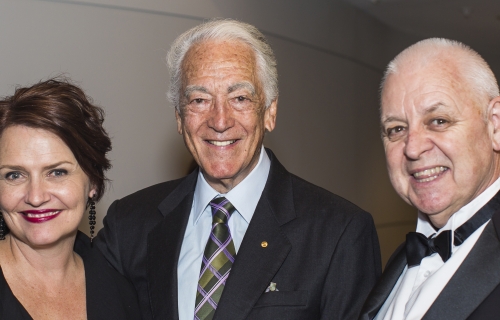 "I wholeheartedly support the Australian Singing Competition, a wonderful launching pad for young classical singers." -Richard Bonynge AC AO CBE