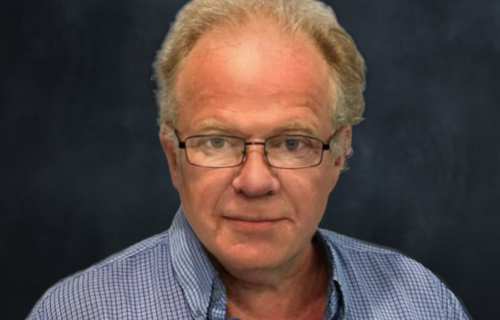 Patrick Togher - 2023 NATIONAL ADJUDICATOR
Patrick Togher is an Australian classical music Artist Manager and former principal tenor.
Patrick Togher is an Australian classical music Artist Manager and former principal tenor with Opera Australia and The Phantom of the Opera.  Born and educated in Sydney, he graduated from the University of Sydney as a Bachelor of Economics in 1985 and a Bachelor of Laws in 1988.
After private studies in classical piano and voice, he made his professional opera debut in 1982 – as Ruiz in Rockdale Opera's production of Il trovatore.  He financed his university studies by singing a variety of roles with Victoria State Opera, Opera Queensland (then the Lyric Opera of Queensland) and other opera and concert organisations around Australia.
From 1990 to 1996, he sang over thirty roles as a principal tenor with The Australian Opera (now Opera Australia) – specialising in the works of Wagner, Strauss and Benjamin Britten.  During this time with the national company, he acted as Union Delegate for the principal singers and became the inaugural Chairman of the Artists' Joint Consultative Committee.  He also appeared as soloist with State Opera of South Australia, Opera Queensland, Wellington City Opera, Dunedin Opera Company and the Sydney, Melbourne, Queensland, Adelaide, West Australian and New Zealand Symphony Orchestras.
In 1994, Patrick accepted an offer to play Ubaldo Piangi in Cameron Mackintosh's production of The Phantom of the Opera.  From 1994 to 1997, he sang the role over 1200 times at Sydney's Theatre Royal, Brisbane's Lyric Theatre and Her Majesty's Theatre in London's West End.  He then retired from the stage at the age of 34 and returned to Australia.  Patrick Togher Artists' Management (PTAM) was founded in 1998 by Patrick Togher and his wife, the eminent soprano Romola Tyrrell.
The company's principal activity is sourcing, negotiating and servicing contracts for its 41 artists with the major opera companies, orchestras, festivals, recording companies and choral organizations in Australia and New Zealand. Patrick was a consultant to the National Opera Review 2017; he co-founded FARA (Freelance Artists Relief Australia) in 2020 with soprano Nicole Car.
For many years, PTAM has cultivated opportunities for classical artists in Asia – working closely with the Department of Foreign Affairs and Trade (DFAT) and the Australian Trade Commission (Austrade).
2022 ASC Semi-Finals & Finals Adjudication Panel to be announced shortly
2022 ASC Heats Adjudication Panels will be announced shortly
PAST ADJUDICATORS
Cheryl Barker AO
Brian Castles-Onion AM
Michael Halliwell
Noëmi Terracini-Nadelmann
Cheryl Barker AO
Brian Castles-Onion AM
Michael Halliwell
Noëmi Terracini-Nadelmann
Sydney (NSW) Monday 11 July & Tuesday 12 July - Rowena Cowley, Glenn Winslade
Melbourne (VIC) Wednesday 13 July - Andrea Katz, Stephen Grant
Perth (WA) Friday 15 July - Chris van Tuinen, Emma Matthews
Brisbane (QLD) Sunday 17 July - Kang Wang, Marilyn Richardson
Jeffrey Black
Joanne Goodman
Narelle Yeo
Warwick Fyfe
Joanne Goodman
Narelle Yeo
London (UK) Sunday 19 May - David Harper, Linnhe Robertson
Sydney (NSW) Thursday 20 June & Friday 21 June - Jud Arthur, Anke Höppner-Ryan
Melbourne (VIC) Wednesday 12 June - Stephen Grant, Richard Mills
Perth (WA) Friday 14 June - Chris van Tuinen, Emma Matthews
Brisbane (QLD) Sunday 16 June - Jan Black, Gregory Massingham, Angus Wood
Wellington (NZ) Tuesday 18 June - Jessica Duirs, Robert Wiremu
Michael Halliwell
Anthony Hunt
Noëmi Nadelmann
Raff Wilson
Michael Halliwell
Anthony Hunt
Noëmi Nadelmann
London (UK) Tuesday 4 April - David Harper, Kate Paterson
Sydney (NSW) Monday 7 May & Tuesday 8 May - Anke Höppner-Ryan, Anthony Hunt
Melbourne (VIC) Wednesday 9 May - Phoebe Briggs, Stephen Grant
Perth (WA) Friday 11 May - Fiona McAndrew, Ian Westrip
Brisbane (QLD) Sunday 13 May - Jan Black, Shelli Hulcombe, Natalie Peluso
Wellington (NZ) Tuesday 15 May - James Clayton, Jenny Wollerman
Noëmi Nadelmann
Olafur Sigurdarson
Narelle Yeo
Raff Wilson
Tahu Matheson
Emma Matthews
Narelle Yeo
Raff Wilson
Auckland (NZ) Saturday 1 April - Stuart Maunder AM, Gina Sanders
London (UK) Monday 3 April - David Harper, Linnhe Robertson, Yvonne Kenny
Sydney (NSW) Monday 3 April & Tuesday 4 April - Barry Ryan, Taryn Fiebig
Melbourne (VIC) Wednesday 5 April - Suzanne Johnston, Andrea Katz
Perth (WA) Friday 7 April - Thomas Johnson, Fiona McAndrew
Brisbane (QLD) Sunday 9 April - Jason Barry-Smith, Natalie Peluso
Conal Coad
Michael Halliwell
Emma Matthews
Benjamin Schwartz
Rowena Cowley
Lisa Gasteen AO
Emma Matthews
Benjamin Schwartz
Auckland (NZ) Sunday 3 April - Stuart Maunder AM, Robert Wiremu
Sydney (NSW) Monday 11 April, Wednesday 13 April & Friday 15 April - Anke Höppner, Ian McCahon
London (UK) Thursday 14 April - David Harper, Kate Paterson, Linnhe Robertson
Melbourne (VIC) Sunday 17 April - Antoinette Halloran, Richard Mills AM
Perth (WA) Saturday 23 April - Alexandre Da Costa-Graveline, Burhan Güner, Patricia Price
Brisbane (QLD) Sunday 15 May - Andrew Collis, Gregory Massingham
Conal Coad
Lisa Gasteen AO
Michael Halliwell
Simon Lord
Emma Matthews
Johannes Fritzsch
Lisa Gasteen AO
Michael Halliwell
NSW - Andrew Dalton, Daniel Sumegi
QLD - Donna Balson, Bradley Daley
VIC - Stephen Grant, Merlyn Quaife
WA - Patricia Price, Antony Walker
NZ - Margaret Medlyn ONZM, Michael Vinten
UK - David Harper, Yvonne Kenny AM
Conal Coad
Michael Halliwell
Emma Matthews
Benjamin Schwartz
Michael Halliwell
Benjamin Schwartz
NSW - Michael Lewis OAM, Ian McCahon
QLD - Graham Godfrey, Lindy Hume
VIC - Phoebe Briggs, Suzanne Johnston
WA - Brad Cohen, Patricia Price
UK - David Harper, Yvonne Kenny, Linnhe Robertson
Conal Coad
Peter Czornyj
Michael Halliwell
Ian McCahon
Peter Czornyj
Michael Halliwell
Ian McCahon
NSW - Andrew Dalton, Michael Lewis OAM
QLD - Brad Jarrett, Leanne Kenneally
VIC - Suzanne Johnston, Richard Mills AM
WA - Burhan Güner, Patricia Price
NZ - Michael Vinten
Conal Coad
Dobbs Franks
Michael Halliwell
Huw Humphreys
Yoshinobu Kuribayashi
Anthony Legge
Peter Czornyj
Michael Halliwell
Anthony Legge
NSW - Maree Ryan, Glenn Winslade
QLD - Narelle French, Natalie Peluso
VIC - Stephen Grant, Suzanne Johnston
WA - Burhan Güner, Patricia Price
NZ - Lisa Harper-Brown
Peter Czornyj
Michael Halliwell
Anthony Legge
Roderick Lakin (non-voting Chair)
Peter Czornyj
Anthony Legge
Stephen Mould
NSW - Michael Black, Rowena Cowley
VIC - Antoinette Halloran
WA - Marilyn Phillips
Conal Coad
Peter Czornyj
Dobbs Franks
Yoshinobu Kuribayashi
Stephen Mould
Peter Czornyj
Stephen Mould
Linnhe Robertson
NSW - Anson Austin OAM, Andrew Dalton
QLD - Narelle French, Richard Wenn
VIC - Stephen Grant, Suzanne Johnston
WA - Andrew Foote, Patricia Price
NZ - Barry Mora, Patricia Wright (NZ heats cancelled)
Dobbs Franks
Prof Yoshinobu Kuribayashi
Marshall Maguire
Stephen Mould
Stephen Mould
Richard Wenn
NSW - Tony Legge, Stephen Yalouris
QLD - Graham Abbott, Narelle French
VIC - Hugh Halliday, Merlyn Quaife
WA - Andrew Foote, Christina Gronborg
Dobbs Franks
Prof Yoshinobu Kuribayashi
Prof Imre Palló
Prof Linnhe Robertson
Richard Wenn
Prof Imre Palló
Prof Linnhe Robertson
Richard Wenn
NSW - Ian McCahon, Barry Ryan
QLD - Narelle French, Margaret Baker-Genovesi
VIC - Suzanne Johnston, David Kram
WA - Sara Macliver, Linda Barkan
Dr Michael Halliwell
Prof Yoshinobu Kuribayashi
Richard Wenn
Dr Michael Halliwell
Richard Wenn
NSW - Michael Black, Barry Ryan
QLD - Narelle French, Joseph Ward OBE
VIC - Margaret Haggart, Vladimir Vais
WA - Fiona Campbell, Roma Conway
David Garrett
Prof Yoshinobu Kuribayashi
Prof Imre Palló
Prof Linnhe Robertson
Gregory Yurisich
Prof Imre Palló
Prof Linnhe Robertson
NSW - Andrew Dalton, Andrew Greene
QLD - Jason Barry-Smith, Narelle French
VIC - Nance Grant MBE, David Kram
WA - Andrew Foote
David Garrett
Michael Halliwell
Yoshinobu Kuribayashi
Gregory Yurisich
David Garrett
Michael Halliwell
NSW - Jane Edwards, Stephen Mould
QLD - Shaun Brown, Narelle French
VIC - David Kram, Stephen Mould
WA - Roma Conway, Marilyn Phillips
David Garrett
Michael Halliwell
Prof Yoshinobu Kuribayashi
Gregory Yurisich
David Garrett
Michael Halliwell
Gregory Yurisich
NSW - Jane Edwards, Stephen Mould
QLD - John Dingle, Joseph Ward OBE
VIC - Hugh Halliday, Stephen Mould
WA - Roma Conway, Pamela Turner
Eric Clapham OAM
David Garrett
Michael Halliwell
Eric Clapham OAM
David Garrett
Michael Halliwell
Prof Yoshinobu Kuribayashi
Gregory Yurisich
NSW - Jane Edwards, Rosemary Gunn
QLD - Margeta Elkins, Narelle French
VIC - Roger Howell, Vladimir Vais
WA - Roma Conway, Marilyn Phillips
Brian Castles-Onion
David Garrett
Michael Halliwell
Prof Yoshinobu Kuribayashi
Patricia Price
Brian Castles-Onion
David Garrett
Michael Halliwell
NSW - Rowena Cowley, Anson Austin
QLD - Narelle French, Hilary Jones
SA - Keith Hempton, Stephen Phillips
VIC - Rosamund Illing, David Kram
WA - Ruth Atkinson, Richard Mills
Eric Clapham OAM
David Garrett
Michael Halliwell
Prof Yoshinobu Kuribayashi
Gregory Yurisich
Eric Clapham OAM
David Garrett
Michael Halliwell
Gregory Yurisich
NSW - Andrew Dalton, Sharolyn Kimmorley
VIC - Nance Grant, Vladimir Vais
QLD - John Dingle, Adele Nisbet
2000 ADJUDICATION PANEL - The Mathy & Opera Awards
Eric Clapham OAM
David Garrett
William Gillespie
Sharolyn Kimmorley
Yoshinobu Kuribayashi
Neil Mackie CBE
Eric Clapham OAM
David Garrett
William Gillespie
Sharolyn Kimmorley
NSW - Michael Halliwell, Stuart Maunder
VIC - Rosamund Illing
QLD - Gregory Massingham, Marilyn Richardson
Opera Awards Adjudicators
Christine Douglas
Andrew Greene
John Pringle AM
1999 ADJUDICATION PANEL- The Mathy & Opera Awards
Eric Clapham OAM
David Garrett
Brenda Holleman
Joseph Ward OBE
Yoshinobu Kuribayashi
Eric Clapham OAM
David Garrett
Brenda Holleman
NSW - Anson Austin OAM, Andrew Dalton
VIC - Margaret Haggart, Vladimir Vais
QLD - James Christiansen, Joseph Ward OBE
WA - Cornelius de Munck, Jolanta Nagajek
Opera Awards Adjudicators
Linnhe Robertson
Ghillian Sullivan
John Shaw
Roderick Brydon
Richard Divall
Anson Austin
1998 ADJUDICATION PANEL - The Mathy & Opera Awards
Semi-Finals & Finals Adjudicators
Eric Clapham
Samuel Dixon
Brenda Holleman
Yoshinobu Kuribayashi
Patricia Price
NSW - Anson Austin OAM, Michael Dale
QLD - Gregory Massingham, Jillian Stoll
SA - Keith Hempton
VIC - John Dingle
WA - Pamela Foulkes, Gregory Yurisich
Opera Awards Adjudicators
Richard Divall OBE
Myer Fredman
Ronald Maconaghie AM
Linnhe Robertson
Ghillian Sullivan
1997 ADJUDICATION PANEL - The Mathy & Opera Awards
Semi-Finals & Finals Adjudicators
Eric Clapham
Samuel Dixon
Brenda Holleman
Christopher Underwood
NSW - Michael Dale, Patricia Price
QLD - Thomas Cullen, Margreta Elkins AM
VIC - Rosamund Illing OA, David Kram
SA - Keith Hempton, Stephen Phillips
WA - Cornelius de Munck, Marilyn Phillips
Opera Awards Adjudicators
Suzannah Conway
Myer Fredman (Chair)
Marilyn Richardson
1996 ADJUDICATION PANEL - The Mathy & Opera Awards
Semi-Finals & Finals Adjudicators
Eric Clapham
Samuel Dixon
Neil Easton OAM
Michael Halliwell
NSW - David Brennan, Brenda Holleman
QLD - Suzannah Conway, Margreta Elkins AM
VIC - Natalia Afeyan, John Dingle
SA - Keith Hempton, Stephen Phillips
WA - Marilyn Phillips, Janice Taylor-Warne
Opera Awards Adjudicators
Myer Fredman (Chair)
Ronald Maconaghie AM
Linnhe Robertson
1995 ADJUDICATION PANEL - The Mathy & Opera Awards
Semi-Finals & Finals Adjudicators
Eric Clapham
Samuel Dixon
Glenys Fowles AM
Brenda Holleman
NSW - Simon Kenway, Gillian Sullivan
QLD - James Christiansen, Gregory Massingham
VIC - Tony Gould, Linnhe Robertson
Opera Awards Adjudicators
Myer Fredman (Chair)
Andrew Greene
Ghillian Sullivan
1994 ADJUDICATION PANEL - The Mathy & Opera Awards
Semi-Finals and Finals Adjudicators
Joan Arnold OBE
Eric Clapham
Brian Hansford
Loris Synan
NSW - Rosemary Gunn, Stephen Yalouris
QLD - Suzannah Conway, Margreta Elkins AM
SA - David Kram, Kevin Miller
VIC - Roger Howell, Robert Rosen
Opera Awards Adjudicators
Stephen Barlow
Robert Gard OBE
Nance Grant MBE
1993 ADJUDICATION PANEL - The Mathy & Opera Awards
Semi-Finals and Finals Adjudicators
Eric Clapham
Glenys Fowles AM
Brenda Holleman
Moffatt Oxenbould AM
NSW - Anson Austin OAM, Simon Kenway
QLD - Suzannah Conway, John Matheson
SA - Tito Capobianco, Kevin Miller
VIC - Roger Howell, Robert Rosen
Opera Awards Adjudicators
Joseph Ward OBE (Principal Adjudicator)
Grace Bumbry
Maestro Carlo Felice Cillario
1992 ADJUDICATION PANEL - The Mathy & Opera Awards
Semi-Finals & Finals Adjudicators
Eric Clapham
Myer Fredman
Brenda Holleman
Alan Light
ACT - John Cameron, Jeannette Russell
NSW - Moffatt Oxenbould AM, Stephen Yalouris
QLD - Suzannah Conway, John Matheson, John Woods
SA - Norma Hunter, Kevin Miller
VIC - Joan Arnold MBE, Rhonda Bruce
Opera Awards Adjudicators
Roderick Brydon
Susan Dunn
Donald Shanks AO OBE